Holistically & Biologically Inclined Dentistry
Lansing Holistic, Biologic & TMJ Dentist Specialist Dr. Jonathan J. Bechtel, DDS is a health-focused, patient-centered dental practice. We are also holistically and biologically inclined in regards to the care that we offer. Holistic because we believe that the health of the mouth and our overall health cannot be separated. Biologic because we continually strive to find new and better ways to help individuals get and stay healthy, always seeking materials and techniques that are as biocompatible as possible while at the same time providing for durability, longevity, and conservatism. If patients are going to choose the foods they eat based on their nutritional value vs only those foods that they can chew, the chewing system is of critical importance.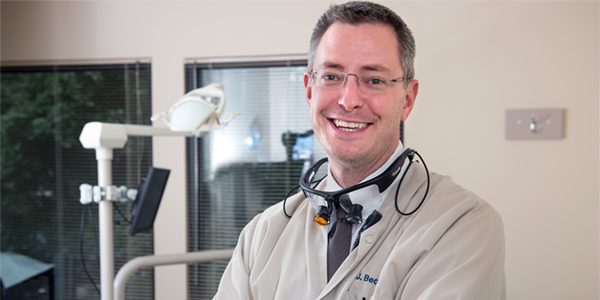 Since 2008, Dr. Bechtel has helped patients make the best decisions in their pursuit to become healthy, based on their goals and values. Utilizing the safest dental techniques and biocompatible materials, Dr. Bechtel works with each individual patient to improve overall well-being through sound oral health. Dr. Bechtel understands the systemic connection between the mouth and our overall health, delivering effective, yet conservative solutions that are engineered for each patient. His focus is on treating the underlying root cause rather than only treating the symptoms you may be experiencing. Dr. Bechtel is enthusiastic about delivering holistically inclined dental care that influences our patients and promotes achievable healthy life habits and better nutrition.
What is Holistic Dentistry?
Holistic dentistry follows the principle that the gums, teeth, mouth, and jaw have a systemic connection with the rest of the body. This approach is rooted in the idea that a person's oral health directly impacts their overall health. Holistic dentistry focuses on treating the patient as a whole rather than only the symptoms experienced in the mouth. Our team is highly knowledgeable on how oral health can impact overall wellness, giving our team the opportunity to enhance your overall health.
The underlying philosophy behind holistic dentistry is to help patients achieve optimal overall wellness instead of only treating specific oral conditions or symptoms. Much scientific evidence exists today showing that dental problems, like oral infections and gum disease can increase the risk of certain systemic health diseases. There is also evidence that certain dental materials used in the past can have ill effects on other areas of the body. Holistic dentists focus on bringing homeostasis to the entire body through many of the same, traditional procedures offered by regular dentists. The major difference is that holistic dentists like to take the conservative approach rather than jumping to invasive surgeries and procedures. Holistic dentists often focus on chewing system dysfunction, helping optimize jaw and facial bone structure in order to prevent other conditions.
How Does Holistic Dentistry Work?
All dentists strive to help patients improve their oral health, but the approaches can differ. Holistic dentists are aware of the impact oral health has on overall wellness and health. Unlike traditional dentistry, holistic dentists always focus on minimally-invasive, and biocompatible methodology for treating conditions. Traditional dentistry often utilizes materials such as amalgam filling material that can expose the body to harmful toxins. A Holistic dentist utilizes natural therapies and conservative treatment methods to prevent, diagnose and treat dental problems. We look at long term health and wellness, evaluating underlying problems that cause the symptom to minimize the chance of complications or recurrence in the future. We focus on preventative care i.e. treating the cause of the symptoms or disease versus just treating the effects of the disease.
Holistic Dentistry Benefits for Lansing Patients
Holistic dentistry offers numerous, exclusive benefits which include:
Reduced ear/TMJ/jaw/muscle pain
Improved posture (head and neck)
Improved jaw function
Improved breathing or ability to breathe
Restoration of teeth to proper size and anatomical shape (age reversing)
Better systemic health as a result of better oral health
Holistic dental care may also help diagnose and treat other conditions that affect your entire skeletal system.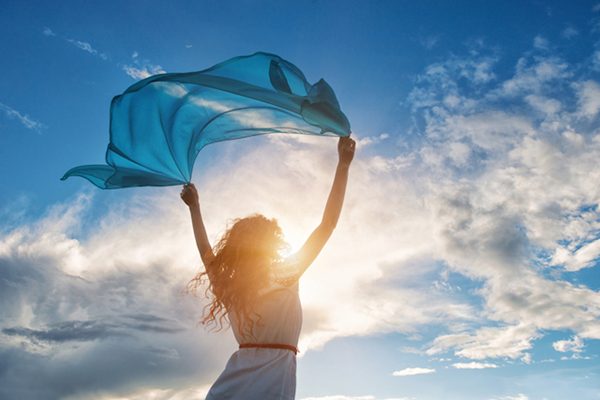 Lansing Patient Candidates for Holistic Dental Care
Holistic dental care can be taken advantage of by Lansing patients of any background. If you're looking for non-toxic ingredients and would like to experience our holistic approach for improving your bite and your overall wellness, Bechtel Dentistry has you covered. As the leading holistic dentistry serving Lansing, we're here to provide you with personalized treatment plans that help you achieve your long-term health goals.
Holistic Dentistry Prioritizes Preventative Care
Preventative care is an integral part of any holistic dentistry, offering incredible opportunities for patients with a family history or other factors that increase their risk for periodontal and other oral diseases. Holistic dentists are able to provide effective personalized treatment plans to address existing gum disease and other oral conditions.
Holistic Dentistry Offers Better Benefits for Certain Patients
Patients that have severe allergies, are on multiple prescription drugs, have a compromised immune system, or require extensive dental restoration are all ideal candidates for holistic dental services. Dr. Bechtel is highly experienced in working with patients with these backgrounds, offering custom-tailored dental services to ensure better overall wellness.
The Impact of Holistic Dentistry on the Body
Bechtel Dentistry has designed all of our treatments to support your overall wellness. Holistic dentistry can offer incredible benefits beyond your oral health, including:
Treating infections and diseases that can spread from the mouth to other systems or organs
Providing conservative treatments that are minimally-invasive
Preventing mercury exposure by providing mercury-free filling services
Reducing exposure to irritants and potential allergens found in traditional dentistry
Diagnosing and providing preventative services for chronic conditions that impact the gums and teeth
Mercury Safe Dentistry
Bechtel Dentistry is a dedicated mercury-free dentistry that offers mercury-safe removal services. That means that we do not place any mercury fillings and are certified to safely remove mercury fillings for patients throughout the Lansing area.
IAOMT Certification and Training
Dr. Bechtel is SMART certified from the IAOMT, International Academy of Oral Medicine and Toxicology. The SMART certification entails a successfully completed training course in regards to proper mercury removal and understanding of the harmful, damaging effects of mercury use in dentistry.
Click here for more information about Mercury Safe Dentistry.
Additional information can be found on the IAOMT website.
Minimally Invasive Biomimetic Dentistry
Bechtel Dentistry is committed to providing restorative dental services that uphold our holistic wellness standards. Dr. Bechtel and our team are honored to offer a biologic alternative to conventional crowns with minimally invasive restorations. Biomimetic restoration utilizes porcelain inlays and onlays as well as stress-reduced direct composite restorations that work together in restoring the biomechanics of damaged teeth. Traditional restorative treatments ranging from metal crowns to gold crowns, amalgam fillings, and porcelain-fused crowns don't offer the benefit of being minimally conservative.
Click here for more information about Minimally Invasive Biomimetic Dentistry.
Additional information can be found in this article by Dental Economics.
Dental Ozone Therapy
At Bechtel Dentistry, Dental Ozone Therapy is incorporated into all of our dental procedures, including treating gum disease, restorative dentistry, and oral surgery to enhance our treatments for the benefit of our patients' oral health. I provide my patients with a consultation on Dental Ozone Therapy to help discover whether adding ozone therapy to your dental health care would be beneficial.
We are experiencing an increased demand from patients requesting Dental Ozone Therapy because its holistic, conservative, painless, minimally invasive, and can dramatically decrease healing time.
Dental Ozone Therapy is a powerful weapon against bacteria. This minimally invasive and conservative approach to oral care is fast becoming one of the most effective treatment options used in holistic dentistry today.
Join Our Holistic Dentistry Today in Lansing
Our Holistic, Biologic & TMJ Specialist Dental office is located in Lansing, providing patients a convenient location for all your dental needs. Contact our office today at 517-882-7132 to schedule your appointment and start your journey to better wellness. Our holistically inclined, health centered dentistry also serves patients living throughout Lansing, Holt, Okemos, Mason, Grand Ledge, Dewitt, Haslett, Williamston, St. Johns, Charlotte, Eaton Rapids, East Lansing, and Potterville.